10th Anniversary Songcamp Show at Nova Scotia Music Week!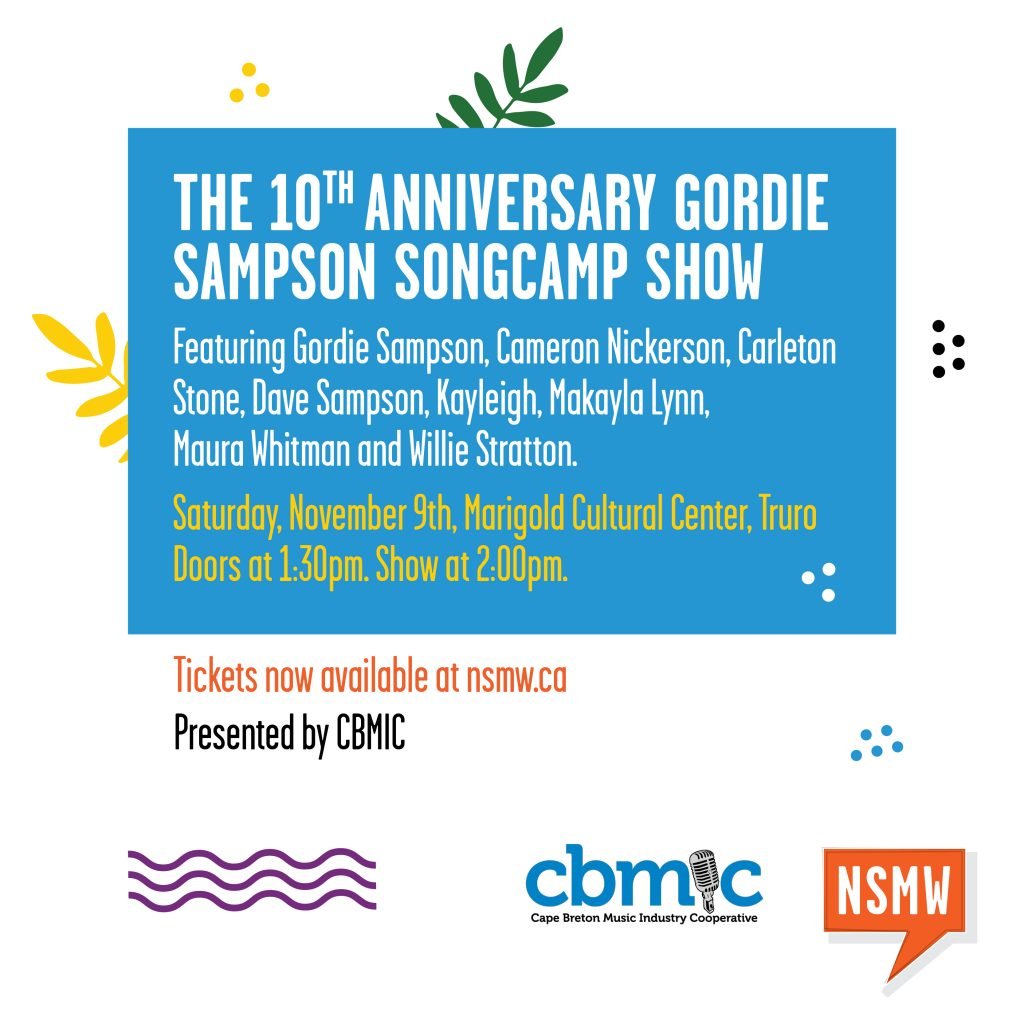 The Gordie Sampson Songcamp 10th Anniversary Show Presented by Cape Breton Music Industry Cooperative. Featuring Gordie Sampson, Cameron Nickerson, Carleton Stone, Dave Sampson, Kayleigh, Makayla Lynn Music, Maura Whitman, and Willie Stratton.
Saturday, November 9th
Marigold Cultural Center, Truro
Doors at 1:30pm. Show at 2:00pm
This show is all-ages, and is a dry event.
Direct ticket link:
https://secure.ticketpro.ca/?lang=en&aff=nsmw#achat_FUC09KS19
NSMW.ca ticket link:
https://nsmw.ca/tickets/
---